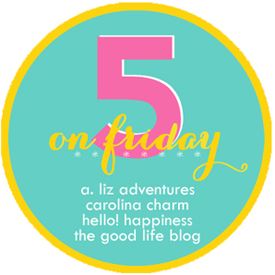 one. I'm so excited for my friend Danielle's bachelorette party tomorrow. I did a little DIY I saw on Pinterest!!
two. I really need to get my eating in check. No more excuses!
three. I'm really hoping I find the Halloween costume I want for my co-workers party!
four. I'm loving my nails!!! New shellac is the best!
five. I've lived in my house for almost two years and I'm having my first party here tomorrow. I've been cleaning like a mad woman!!!