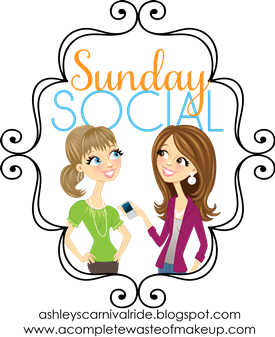 1. Favorite Holiday movies/TV specials?
Elf
The Family Stone
Love Actually
The Santa Claus (all of them)
2. Do you do any volunteering during the holidays, if so what? If not, what would you do?
No I don't, but definitely should!
3. Favorite toy received as a child for Christmas?
My baby feel so real!!
4. What was your must have item in high school for Christmas?
A coat that wasn't PINK!! HA!!
5. Item you begged for the most and never got?
Probably a baby doll stroller or a barbie house, but maybe I did get a stroller one year...I can't remember!
6. What do you do on Christmas Eve?
We spend Christmas Eve with my mom's side of the family