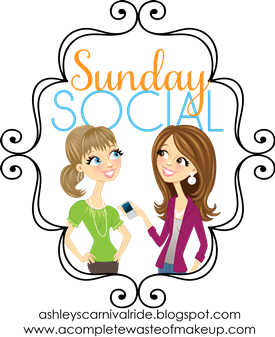 If you could only eat one thing for the rest of your life, what would it be?
Pizza, hands down!!
What's your guilty pleasure/comfort food?
SWEETS!! Cupcakes, blizzards, donuts...love sweets!!
What's the weirdest/craziest thing you've ever eaten?
Frog legs....I don't know how crazy that is to anyone else, but it was for me! Didn't like them either!
What foods do you avoid at all costs?
I can't think of any, I'm not that picky of an eater!
What meal reminds you of your childhood?
Salmon patties, mac and cheese & applesauce
Spaghetti and meatballs
Share one of your favorite recipes and the story behind it:
My favorite recipe would be for no bake cookies!
I remember making them all the time with my sisters as kids.
Now I want some right now!!
Next Weeks Questions: Throwback time
1. What were you like in Middle School/HS?(pictures)
2. What were your favorite past times?
3. What songs were you obsessed with?(Backstreet Boys anyone?)
4. What fashion statement do you look back on and cringe?
5. Who was your celeb crush?
6. What were your favorite tv shows/movies?