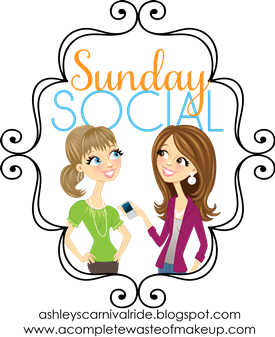 What is your all-time favorite song? I'm not sure I have just 1 favorite song. I have some favorites for now...lots of summer songs, probably one-hit-wonders!!
What is your favorite singer/band? Carrie Underwood
What is your theme song/song that best describes your life? Carrie Underwood-The More Boys I Meet....although I don't have a dog!
What songs put you in a good mood? Always Be My Baby-Mariah Carey, Call Me Maybe-Carly Rae Jepsen, Marry You-Bruno Mars, Justin Bieber-Boyfriend, Carrie Underwood-Do You Think About Me, Nobody Ever Told You.....I could go on and on
What is your favorite road-trip music? Anything I can sing along to!! Right now it's Carrie Underwood's latest CD!
What song are you embarrassed to admit you love? I should probably be embarrassed of most of the songs I listed for the songs that put me in a good mood but I'm not!! That's what is on the radio right now and I like to sing along to it!!
Next Weeks Questions:
What is your favorite store to shop at?
If you could afford anything and everything, which designer brand would you covet?
Must have closet staple?
Favorite kind of shoes? (brand or type)
Best clothing deal you've ever gotten? (sale or amazing find)
Style you'd love to try?