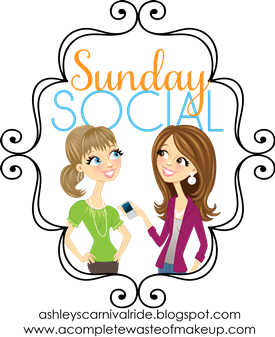 How did you come up with your blog name?
Anytime I'm asked what my name is, I answer "It's Krystal....with a K"
What is your favorite thing about blogging?
I love reading all the blogs. I like writing mine as well but reading the other ones are much more fun most days!!
What is one thing you have discovered because of blogging and now cant live without?
Once again....reading all the other blogs!! Other than that, probably all the recipes and DIY projects!
Facebook or Twitter? and why?
I love both but I'm still much more involved in Facebook....twitter is catching up fast though!
If one celeb read your blog who would you want it to be?
CARRIE!!!!! I love love love Carrie Underwood and I would be so excited if she read my blog!! Although I'm pretty sure she is more apt to read
PinkLouLou
!!
What is something you want people to know about your blog?
I write about me....sometimes boring, sometimes exciting....and for the most part happy!!
Now, head over there and link up yourself!!