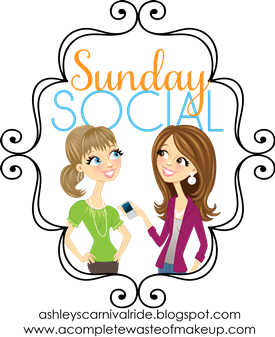 What was your favorite trip/vacation/activity this summer?
My surprise 30th birthday party
Danielle's Bachelorette Weekend
Favorite outfit look of the summer/clothing item?
What is one thing you wish you had gotten to do this summer?
Favorite Song of the Summer?
Jason Mraz-I won't give up
Favorite movie/tv show of the summer
I watched a lot of shows on Netflix this summer
Keeping up with the Kardashians
Next Weeks Questions: We are throwing it back to week one and letting people introduce themselves to the blog world...the questions are a bit different ;-)
1. What is the name of your blog and how did you come up with it??
2. What do you love the most about blogging??
3. What are your 2 favorite posts you've written?
4. What is something you'd want to tell someone just starting out in blog world?
5. Biggest blogging learning experience you've had?
6. Give us 3 blogs we NEED to be following that you love.